The AmaSonata is a sister ship to the AmaCerto and features the most advanced design of any river cruise vessel currently in operation. AmaWaterways' exclusive Twin Balconies are available in most staterooms, which measure a spacious 210-235 sq. feet, with four suites measuring 300 sq. feet. Passengers will enjoy gourmet dining with free-flowing fine wines at multiple onboard dining venues; a heated sun deck swimming pool with a 'swim-up' bar; fitness centre and spa; complimentary ship-wide Wi-Fi and in-room Internet and entertainment on demand; and a fleet of bicycles carried onboard for passengers to enjoy on their own or on guided bike tours.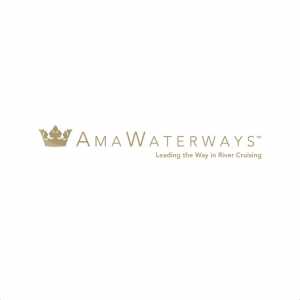 specifications
size
boutique
Style
luxury
Type
river
Year of Launch
2014
Year of last refit
-
Gross tonnage
47t
length
110m
width
11.5m
speed
9kts
decks
4
language
en
currency
EUR
No of Passsengers
164
No of Crew
49
No of Cabins
85
wheelchair access
-
unique features
AmaWaterways originated the concept of putting bicycles aboard river cruise ships in Europe. The idea sprung from the fact that so many of Europe's rivers are lined with paths that are perfect for pedalling. They are the only river cruise line that carries more than two dozen bicycles and plenty of safety helmets that are free for you to use. The bicycles give you the freedom to venture out and explore the riverside bikeways. Or, meander through quaint cobblestone streets. The bikes are set up and ready for use as soon as the ship docks. 
gratuties
Gratuities to your Cruise Manager and ship crew are not included in the vacation price. While the amount of these gratuities will depend upon your degree of satisfaction for services received. Gratuities on most vessels, but not all, may be charged on credit card as well as cash.
dining
entertainment
After dinner, AmaWaterways invite you to enjoy engaging evening entertainment. You are sure to be enthralled as different performers come on board each night. It's the perfect complement to your daily discoveries.
health fitness
As you sail through Europe's most beautiful and tranquil scenery, why not take the opportunity to pamper yourself? They have an expert hair stylist, masseuse and beauty therapist at your disposal for the duration of the cruise. Nestled in a peaceful corner of the ship, next to a well equipped Fitness Centre, our Massage, Beauty and Hair Salon offers a variety of treatments using only the finest products available. Pamper your body and rejuvenate your spirit while you're on board with AmaWaterways.
kid & teen
Please note: the ship does not feature any children's facilities.
enrichment
Your river cruise with AmaWaterways will be a luxurious experience from start to finish. Customise how you explore Europe with a variety of included shore excursions and flexible tour options.